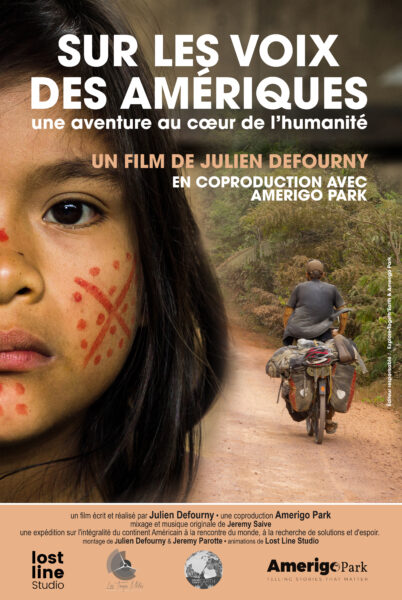 Trailer
Do you want to schedule a screening of the movie in a cultural center, a school or a company ? Contact us.
Synopsis
Passionated about nature and the world, in 2015, Julien had a flight to South America to start an adventure that would change his life forever. Concerned about environmental issues, he started an expedition with a camera in hand in search of solutions. Four years later, he travelled 46,000 kilometres by human power on the entire American continent. During all these years, the voices of humans, living beings and the earth guided him. Voices that opened his mind to the life meaning and to solutions for our future as humanity.
The team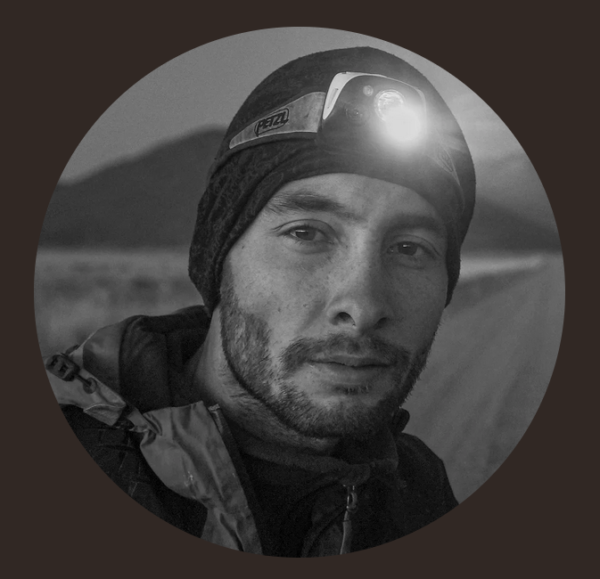 Julien Defourny- Filmmaker
Born on 5 March 1990 in Verviers, Belgium. he spend most of his summer time to chase insects to complete my collection. His youth is dedicated to observing animals, nature and the environment.
At the age of 22, gratuated in foreign trade, the NGO Miel Maya hired him to carry out a market study on the beekeeping sector in Bolivia. He spent most of my time in the field, sharing the life of these men, beekeepers by passion. This conviction to fully live their passion in the sobriety is without any doubt the trigger of this film "On the Voices of the Americas".

Jeremy Parotte- Producer
He has been a director and producer active since 2013 in the production of video content for a company he co-founded: Otra Vista.
At the end of 2018, he created Amerigo Park. This project is the desire to put his passion for image and his knowledge to the service of causes, stories or actions that he considers important and positive. Through personal creations or collaborations, he realizes or supports projects that reflect the challenges of our time, where humans, nature and the arts are central subjects.
His vocation was born during a trip of several months in South America, where he was collaborating in particular with a Peruvian NGO to make a video report on an isolated Andean village. This experience transformed him, as well as the birth of his child a few years later, which confirmed his desire to combine passion and causes…
" When I met Julien and he presented his project to me, I immediately got hooked on both its values and its content. It made me want to get involved in this great adventure "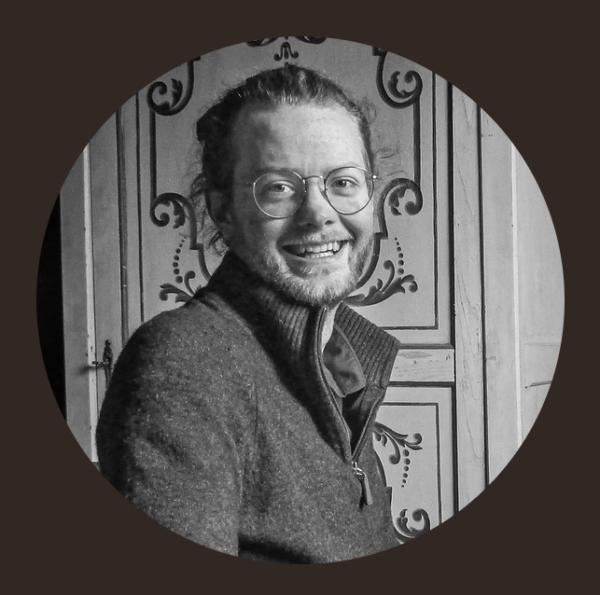 Jeremy Saive – Compositor
Born in Verviers in Belgium, he is a musician since my earliest childhood, he started to train as a stage manager in Liège before completing his studies as a sound engineer at INSAS (Brussels). Since the end of his studies, he had the opportunity to create a professional workspace called "Les Temps Mêlés" in which he has the opportunity to write, create, record and mix music.
"On the Voices of the Americas" will be his second documentary film.
"This project comes in the midst of a personal reflection that has been germinating in my mind for a while: The fact that humanity is running after chimeras, forgetting the primary meaning of our presence on earth: To live.
This film reminds me that it's time to get back to basics. It is a great opportunity to be able to translate this thought into music and to bring my knowledge to this project "
​